Model 606 Basic
Coatings & Industry > CORROSION > Salt Spray Cabinet
Corrosion testing
Corrosion creeps under coatings and attacks the products. To reduce these costly failure effects ERICHSEN offer a wide range of testing instruments. Some time or other almost every material will be attacked by corrosion. There are only a few materials, e. g. noble metals, that resist corrosion for a long time. Acid rain, exhaust emission and other influences of civilisation contribute to the caducity of values.
The aggressive influences of humidity, acids, alkaline solutions and gases act particularly corrosion inciting on metals. Weld and solder seams, rivets and screw fittings made from different metals occasion electrolytic reactions which stimulate the chemical corrosion. Corrosion in plastics occurs among other things by dissolving out the softeners. UV light, heat and the capture of foreign matters accelerate this development. Plastics don't get rusty, but corrosion becomes noticeable by cracking, softening, brittleness and change of colour. Efforts are made to retard or to stop the corrosion by coatings and electroplating. Using the ERICHSEN Corrosion Testing Equipment it is possible to make corrosion "measurable". Tests like the condensation water test and the salt spray fog test are the base for the determination of surface corrosion.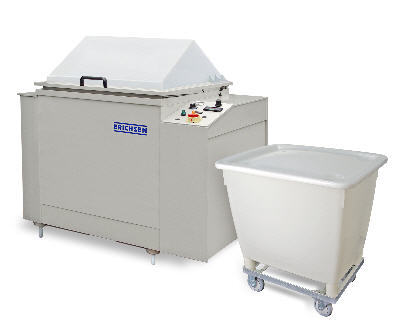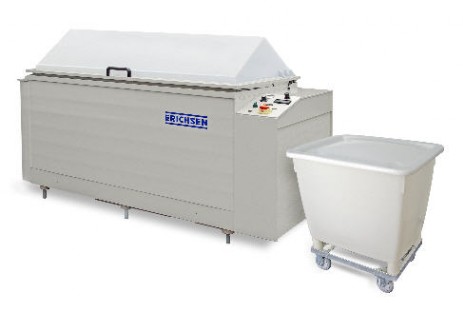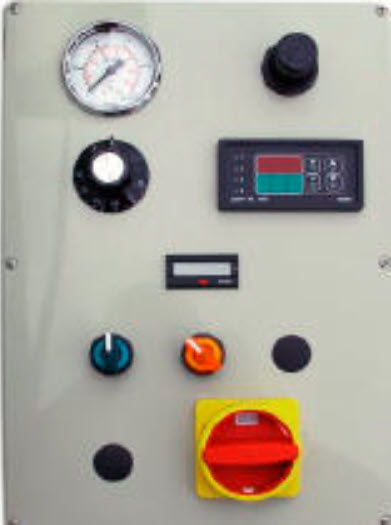 Corrosion Testing Apparatus, Model 606-Basic
Corrosion Testing Apparatus, Model 606/400-Basic and Model 606/1000-Basic
Corrosion Testing Apparatus, compact design, to carry out different salt spray and condensate water tests, consisting of:
test chamber with 400 l or 1.000 l test chamber volume in rectangular design, made of impact resistant eco-friendly polypropylene material,
integrated control unit,
manual dome opening,
dosing pump for optimum setting for the salt solution to be sprayed,
storage tank for approx. 90 l salt solution,
the necessary regulating and control instruments for temperature monitoring in the test chamber, the temperature of the humidifier, the spray pressure and the duration of the test,
3 specimen holder for weathering panels
2 condensate receptacle.
The test apparatus ready for operation.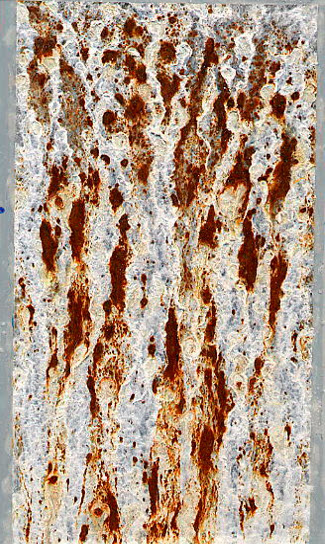 Test principle
Aggressive solutions are turned into a vapour mist in accordance with the tests that are listed below. These vapours surround the specimens in the test chamber either continuously or in a cyclic manner. The corrosion resistance of the individual specimens is established on the basis of the difference in time before the first corrosive effects become apparent.
Continuous Salt Spray Tests

DIN EN ISO 9227 ISO 1456 BS 3900/ F4
DIN 50 907 ISO 3768 NF X 41-002
DIN 53 167 ISO 3769 JIS Z 2371
ISO 3770
ISO 7253 SIS 184 190
ASTM B 117
ASTM B 368 DEF 1053 Meth. 24
ASTM D 1735 DEF 1053 Meth. 36
Condensation Water Tests
DIN EN ISO 6270-2 BS 3900/ F4
DIN 50 958
DIN 55 991
MIL STD 202 D MIL STD 810 C
Technical Data
Capacity of the test chamber/
test panels: 400 l - approx.100 pcs.
1000 l - approx.180 pcs.
Specimen holders for
weathering panels: 3 pcs.
(18 panels/holder)
Floor load of the test chamber: up to approx. 300 kg
Test temperature range: up to +50 °C ambient temperature
Power supply: 230 V / 50 Hz / 1~
Consumption: 400 l - approx. 2000 VA
1000 l - approx. 3000 VA
Compressed air connection: 4 - 10 bar
Air consumption: 6 Nm3/h
Water connection (pressure): 2 - 8 bar